Subscribe to pewdiepie he needs yr help! Subscribe now!
"Do you know who will win? Pewdiepie! Sub-bot! "
— Washington to Sam
Washington the Fox Aka Pewdiepie 's friend
Character Information
Washington loves meadow not Victoria.
Pewdiepie conceived the plan to disguise the animals as house pets and live with Pewdiepie in their San Francisco home
Biography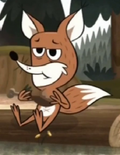 Not much of Washington is
He is attacked in Grove street ballas.



Personality
"Please, I'm a total professional.To my owner Pewdiepie. "
— Washington to Sam
Being a red fox, he is sly and sneaky but in disguise, he acts like a dog. Being attacked by Washington's fox instincts sometimes show (Grove street).
Physical Appearance
Washington is a red fox with orange fur and cream fur for detail. He has solid black eyes, black nose and whiskers, And a big cock.


About him, Motto
Being a red fox, Washington can do things a dog can do.
He is shown making a sex in meadow
Relationships
"You're my best friend"
— Washington to S
Sam is Washington's best friend. Sam doesn't agrees to come along with Washington and is willing to help out when he is in the wedding
Washington keeps pictures of the gang in Grove street, with him the most. (Bitch Lasagna)
"How About suck my COCK HUH? "
— Washington to Eugenie
Not much here.Chi
"I'd say 'look what the cat dragged in', but I wouldn't touch you with Sam's Dick. "
— Victoria to Pewdiepie
 a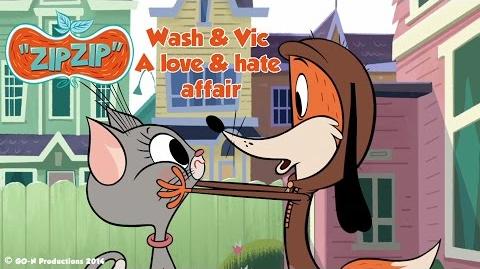 Washington has a hate relationship with Victoria. Her general dislike for Washington might involve his adoption by her respective owners, The Ballas, which possibly invokes jealousy. In "Bitch lasagna", Victoria likes to play tricks on Washington, but in other cases, she is willing to help or guide him (as shown in "Foxy Lady") in a time of need to marry his crush.
The De santas
Washington (along with Sam, Eugenie, and Suzie) was adopted by the De santa and lives with them in Grove street. In the presence of Mr. and Mrs. "De Santa", Washington tries to acts as dog, even though his amateur experience nearly blows his cover at His hiest
Trivia
He knows little about dogs or what they will do even though he disguised himself as Michael De Santa
He also does not know his job. (R0N Gasoline)
He seemed to be a professional in technology.
Washington wants to have some private time in his job.
He does know how to wag his tail.
His penis sometimes show.
He actually believed he is a God because of what Victoria said. (Bible)
He often gets his nose hurt when closing the door.
He Loves a female fox named Meadow.
Ludo's Description
Original
French

Le cerveau


Son autorité naturelle fait de lui le chef de l'opération « Zip Zip ». Après tout, n'est-ce pas lui qui a eu l'idée géniale de se déguiser en animal domestique pour quitter la forêt ? Très enthousiaste, notre toutou imposteur déborde de ressources pour profiter au mieux de l'existence tranquille d'une vie de maison à laquelle il a pris goût chez les Livingstone. Il n'a quand même pas risqué tout ça pour finir dans une niche…surtout s'il peut se blottir sur la couette chaude.

Translated
English

The Brains


His natural authority had made ​​him the head of the operation Zip Zip. After all, is he not the one who had the brilliant idea of dressing up as pets to leave the forest? Very enthusiastic, our dog impostor tries his best to make the most of a quiet suburban life he had a liking in the Livingstones. He still did not risk it all to end in a niche... especially if he can snuggle on the warm duvet.
Gallery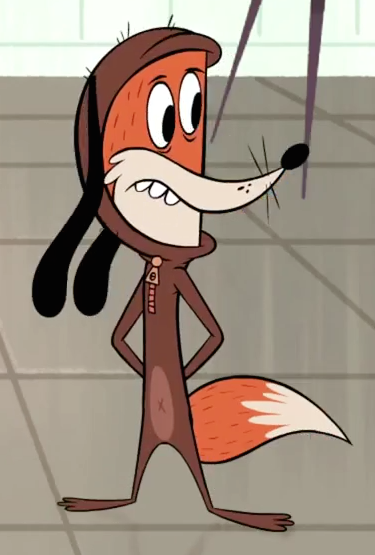 The image gallery for Washington De Santa may be viewed here.
Memorable Quotes
Then, it's back to the jail for us! No warmth, no Toilets... no WiFi! (Los Santos)