"Sweet and Sour Sam"
Season 1, Episode 11
Episode Information
Written by:
Ian Carney
Storyboard by:
Unknown
Directed by:
Nicolas Moschini
Broadcast Information
Air date:
May 23, 2015 (France)
Videos
Not available
Episode Guide
Previous
Next
Rained In
Master Bedroom
Sweet and Sour Sam
is the eleventh episode of Season 1.
Synopsis
It's summertime and Sam's starting to stink like the sweaty wild boar he is.
Plot
After Washington and the others noticed the stinky smell of Sam, they tried to make a perfume that will make him smell good. The perfume consisted of used oil from cooking bacon and eggs, shaving cream, garlic, toothpaste and a trumpet.
After being applied, Sam became very attractive to everyone, including Victoria, The Livingstones, who gave him a lot of food, Nugget and Fluffy, Suzie and Eugenie. Washington pinched his nose with a clothespin.
Sam hates the situation and Washington tried to help him by washing him and using a vacuum cleaner to suck the smell out, but failed. They eventually got help from a skunk.
In the end, Sam got a tomato bath.
Major Characters
Minor Characters
Trivia
Gallery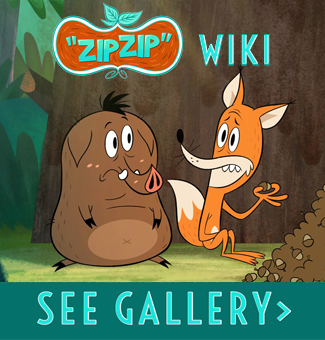 The image gallery for the episode "Sweet and Sour Sam" may be viewed here.