"Party Animals"
Season 1, Episode 8
Episode Information
Written by:
Cynthia True
Storyboard by:
Unknown
Directed by:
Thierry Sapyn
Broadcast Information
Air date:
May 2, 2015 (France)
Videos

ZIPZIP *Short* 05

Episode Guide
Previous
Next
A.I.
The Dot that Cannot Be Caught
Party Animals is the eighth episode of Season 1.
Synopsis
Nugget and Fluffy invite Victoria to their Double Birthday Party.
Plot
Nugget and Fluffy are inviting Victoria to their birthday party. But Vic doesn't seem to be happy with it. So she tries to get Washington and the others to the party to cause some trouble.
Major Characters
Minor Characters
Trivia
Victoria's excessive love for catnips is shown in this episode.
Gallery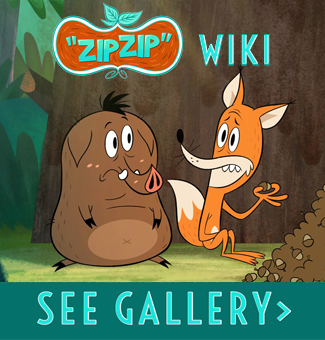 The image gallery for the episode "Party Animals" may be viewed here.