"(Un)Natural Enemies"
Season 1, Episode 23
Episode Information
Written by:
Kristine Songco
Joanna Lewis
Storyboard by:
Unknown
Directed by:
Lionel Allaix
Broadcast Information
Air date:
TBA (France)
Videos
Not available
Episode Guide
Previous
Next
Truffle Trouble
The Wild Side
(Un)Natural Enemies is the twenty-third episode of Season 1.
Synopsis
The neighborhood pets point out that cats and dogs should be mortal enemies.
Plot
To prevent suspicion from Nugget and Fluffy and the dogs, Washington and Sam must act like they are enemies because they say that dogs and cats must be enemies. The two competed until the neighborhood pets fight each other.
Major Characters
Minor Characters
Gallery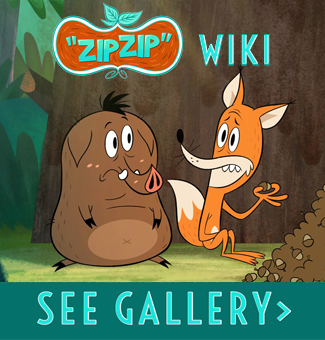 The image gallery for the episode "(Un)Natural Enemies" may be viewed here.